HOURS:
Mon –- Thur 5pm - 9pm
Fri & Sat – 5pm - 9:30pm
Sun – 5pm - 8pm
CONTACT:
711 NE Dekum Portland, OR 97211
phone: (503) 954-1702
email:
Mark Monday, May 20th on your calendar!
Posted Wednesday, May 08, 2013.
Firehouse Welcomes Ransom Wine & Spirits to the Table
Winemakers and distillers, chefs and bartenders—these are four complementary crafts so demanding, that it's not often we see them cross over. On Monday, May 20, Firehouse and Ransom Wine & Spirits will do just that as they join forces for a cocktail pairing dinner led by our longtime chef de cuisine/bartender Connor Martin paired with award-winning elixirs from winemaker/distiller Tad Seestedt.
The five-course dinner will showcase Firehouse's affinity for aperitifs, digestifs and cooking with spirits. The evening's line up will feature Ransom's award-winning Old Tom Gin—a historically accurate recipe that Seestedt developed in collaboration with cocktail historian David Wondrich and is considered a pioneering product in the revival of Old Tom Gin—Ransom Dry Vermouth, WhipperSnapper "Oregon Spirit" Whiskey and the Gewürztraminer Grappa.
"These are the kind of products you want to taste on their own, so we'll be starting our meal with vermouth and ending with grappa," says Connor Martin. "We'll also be incorporating the spirits throughout the menu by creating a Ransom botanical broth for our clam dish, and smoking the steak with Ransom's bourbon barrel chips."
Seats are limited and resrvations can be made by phone or in person at Firehouse: 503-954-1702
Art Tierce from Ransom will be in attendance to talk about the wines and spirits throughout the evening. Dinner begins at 6 PM and is $70/person, including pairings and gratuity.
The complete menu is below.
!--[endif]>!--[if>![endif]-->!--[if>![endif]-->!--[if>![endif]-->!--[if>
Spring Break Reminder
Posted Sunday, March 31, 2013.
A reminder that we will be closed from April 1st through April 11th, reopening Friday, April 12th at 5p.m.
We wish everyone a wonderful beginning of Spring!
Abruzzo, Easter and Spring Break
Posted Wednesday, March 20, 2013.
This Monday, March 25th, we will be celebrating Abruzzo once again as part of our Regional Dinner Series. The menu is below and we hope you can join us. These special dinners are in addition to that evening's dinner menu. Price is always $30 for the three courses with optional wine pairings for $5/glass.
ALSO, we will be open on Easter Sunday from 3p.m.-7p.m. We expect to see nettles, perhaps some baby favas, lamb and other "thank goodness it's Spring" items on the Easter menu.
And the last bit of news to share is our Firehouse Spring Break. We'll be closing from April 1st through the 11th, reopening at 5p.m. on Friday April 12th. We are taking some time together to recharge, get some sun and take a few deep breaths as we get ready for warmer weather in the Pacific Northwest and an event packed summer at Firehouse.
While we are away, future reservations can still be made on our website OR by calling the restaurant at 503-954-1702. We will be checking messages while we're closed so please leave reservation details so that we may call you back to confirm.
Join us Monday, March 4th for week 1 of Abruzzo!
Posted Thursday, February 28, 2013.
Continuing with our Monday Regional Dinner Series, March leads us to Abruzzo. We hope to see you here!
Regional Dinner Series, Week 2...Sicily cont'd.
Posted Wednesday, February 06, 2013.
Upcoming events include Week 2 of our or Regional Dinner Series
and the Cider Dinner featuring our friends at Wandering Aengus Cider.
Week 2 of the Regioanl Dinner Series contines with our focus on Sicily. Week 1 was a rousing success and we're kicking ourselves for not doing this sooner. It was so much fun to share with guests something that is truly unique. Candied orange and pistachio ice cream stuffed into a brioche bun?! YES!! The upcoming menu for Monday the 11th is below. This menu is offered in addition to our nightly menu.
Also, a remnider that there are seats still available for our collaboration with Wandering Aengus Cider on Febrauary the 18th. These are particularly lavish events and have proven to be guest favorites. Call for seats at 503-954-1702. Please scroll down for a glimpse at the menu.
Wandering Aengus Cider Dinner, Monday, February 18th
Posted Saturday, February 02, 2013.
Dear Friends,
We invite you to join us for a family style dinner celebrating friendship, food and drink.
On the third Monday of each month we will pair a unique family style menu with the artisan beverages of a different brewery, cidery, winery or distillery we love. With the wealth of high quality, local producers available to us, each dinner will be unique and exciting.
We are kicking things off on February 18th with a 100% gluten-free dinner in collaboration with the good folks at Wandering Aengus Ciderworks of Salem, OR. As with all of these dinners, a member of there team will be in attendance to discuss the ins and outs of the production process and answer specific questions regarding their line of potables. Please scroll down for a peek at the planned menu. The following dinner will take place on March 18th together with the daughter/father team at Heater Allen Brewing.

Reservations are limited, so please call us at 503-954-1702 to reserve your seat with payment.
Wandering Aengus Cider Dinner
Monday, February 18th, 2013
[snacks]
Firehouse antipasti
a chance to acquaint ourselves with all of tonight's cider offerings
[first course]
house cured sardines and salmoriglio
braised squid and borlotti bean salad
iron skillet mussels
two single varietals: Newton and Wickson
[second course]
hearth baked ceci bean flatbread with pecorino and black pepper
chicory salad with baby beets, walnuts, goat cheese and sherry vinaigrette
Anthem "Hops"
[third course]
wood grilled tri-tip with arugula and marrow-hazelnut salsa
creamy polenta
wood oven roasted vegetables
Oaked Dry
[dessert]
flourless chocolate torte with white chocolate whipped cream and house preserved cherries
Wanderlust
Eat Your Way Around Italy
Posted Thursday, January 24, 2013.
Firehouse Launches Monthly Regional Menus Offered Monday Nights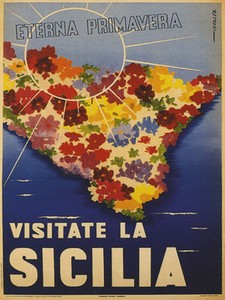 We're exploring the nuances of Italian regional cuisine all year long by rolling out a new $30 three-course regional menu offered every Monday night. Each Monday will be a new menu and every month will be a new region.
The journey kicks off on February 4, with a month in Sicily. This will be offered in addition to our nightly menu.
We're constantly reading, tasting and exploring these cuisines, so we're excited to share our research and experiences with our guests in an affordable format that offers variety.
Each region in Italy has a distinct flavor and focus shaped by its geography, climate, history and centuries of cultural traditions. Often the same dish tastes completely different from one town to the next.
Firehouse's Regional Menus will include suggested wine pairings for an additional $5/glass. Pairings will be of the region, often from small, hard-to-find producers.
The monthly schedule is: Abruzzo, March; Lazio, April; Molise, May; Puglia, June; Campania, July; Basilicata, August; Calabria, September; Sardegna, October
February's inaugural Sicilian menu follows:
February | Sicily | $30
Monday, February 4, 2013
cauliflower and caciocavallo fritters
suggested wine- 2010 Bianco di Caselle, Benanti
tomato and rosemary braised squid and ceci beans
suggested wine- 2010 Frappato, Antica Tenuta del Nanfro
wood grilled lamb shoulder with roasted sunchokes and salmoriglio
suggested wine- 2010 Etna Rosso, Murgo
optional dessert, $5
sicilian ice cream sandwich-- candied orange ice cream in a brioche bun
Firehouse Brews Up December Dinner Series
Posted Monday, November 26, 2012.
We at Firehouse Restaurant hope you enjoyed a festive and fabulous Thanksgiving feast. In the spirit of the holiday season as we gather with those we love, we invite you to join us for two family-style dinners celebrating friendship, food and drink this December 3 and 10. We will come together to enjoy the following two four-course pairing menus conceived in collaboration with our friends Nat West of Reverend Nat's Hard Cider and the team at GoodLife Brewery visiting us from their home town of Bend, Oregon. Reservations are limited, so please call us at 503-954-1702 to reserve your seat.

Reverend Nat's Cider Dinner
December 3rd, 2012
6:30p.m.
$55 includes gratuity

[to snack]
chop salumi and Steve's cheese board
all pour to acquaint with the evening's ciders
[first course]
mussels with fennel, white beans. and spicy sausage
grilled squid and rosemary braised ceci beans
house cured sardines, salmoriglio and crostini
our hearth baked pugliese
Deliverance Ginger
[second course]
Mike Simington's baby winter greens with Humboldt Fog, apples and red wine vinaigrette
pizza bianca with chanterelles and thyme
Hallelujah Hopricot
[third course]
wood grilled flank steak with arugula, parmesan and hazelnut bread salsa
wood oven roasted brussel sprouts with controne chili and lemon
roasted delicata squash with saba and pumpkin seeds
single variety, unreleased Kingston Black
[dessert]
apple spice cake with crabapple butter ice cream and cider sauce
Providence Traditional New England
Good Life Dinner
December 10th, 2012
6:30 p.m.
$50, includes gratuity

[salty and fried things to snack on]
cauliflower with lemon creme fraiche
salt cod fritters with chili vinegar
"olive ascolane"- fried stuffed olives
Sweet as Pacific Ale
[first course]
iron skillet wood oven roasted squid with fennel, chili and onion
pizza margherita
Mountain Rescue Dry Hop Pale Ale
[second course]
Mike Simington's winter greens with Humboldt Fog, hazelnuts and red wine vinaigrette
Firehouse meatballs with tomato and rosemary braised lacinato kale
Descender IPA
[third course]
our spit roasted porchetta with white beans and crispy potatoes
Pass Stout American Stout Ale
[dessert]
chocolate pots de creme with salted buttercotch
Scottish Heart Scotch Ale
We will be closed Thanksgiving Day
Posted Tuesday, November 20, 2012.
All of us at Firehouse witsh you the very best holiday. We will reopen Friday at 5p.m.
Like a flick of a switch Autumn has arrived
Posted Saturday, October 13, 2012.
Bless the Northwest. Just when we were all getting tired of Summer and its bounty (one can only eat so many sweet and luscious tomatoes, right?), Autumn joins the party. The change in seasons always happens so quickly here in the Northwest that we at Firehouse have got to stay on our toes. As the seasons change so must our menus.
Much of yesterday was spent saying goodbye to peppers, tomatoes, squash, beans and all of the other Summer goodies. The bright side of the farewell was saying hello to all of the apples, pears, acorn and delicata squash, baby winter greens, and chanterelles that Connor brought back from the market or Mike Simington dropped off. At the end of the day the beautiful memories of summer had faded and we looked forward to all of the possibilities that the new season may bring.
What does it mean in regards to our menus? In practical terms, yesterday it meant that we were baking apple and almond tarts, whipping olive oil mashed potatoes for our rotisserie chicken, making pork shoulder confit to serve with Mike's baby mustards, braising short ribs (thank you Scot Laney!), roasting chanterelles in the wood oven for our pizza bianca, and rolling out buckwheat tagliatelle to serve with a spicy pork ragu.
Yes, Summer has left the building, but we welcome Autumn. It's time to slow down, eat well and get ready for winter.
Special Events and Private Parties.
Posted Wednesday, August 22, 2012.
Restaurant work is hard. Real hard. When we opened Firehouse just over four years ago we knew what we were getting into. We knew it would require brutally long hours and sacrifice. Having already worked in the restaurant industry for the better part of 20 years prior to Firehouse I was especially aware that the glamour and hipness portrayed on the myriad of food shows these days was a fantasy made up to attract television viewers. I mean really, have you seen how much hair product some of these celebrity chefs use? Do you have any idea what happens when hair product melts while you're working in a 140 degree environment? It becomes a part of the river of sweat that drips into your eyes and burns like crazy. The point I'm trying to make is this: restaurant work is one of the least glamorous jobs you can imagine.
So why do we at Firehouse do it? It's more than just a love of cooking I can assure you. There is another element to it that is not portrayed on TV or talked about often because it isn't hip nor does it fit in with a marketable image. We do this for one reason more than anything else: we want to make as many people as possible happy. That's it. We aren't expressing ourselves or our egos as artists and we don't pretend to possess any particularly special talents. We simply want to make dinner for lots and lots of people in an effort to please lots and lots of people.
I'm only thinking about this these days because while we've been pretty darn busy we're already gearing up for the last few months of the year when we enjoy our busiest nights with Special Events and Private Parties. I can't begin to tell you how much we look forward to the evenings when the seats on both the main floor and the second floor private dining room are filled to capacity.
Families, businesses and friends join us for parties, helping create a spirit of joy and community unlike any other time of the year. I don't hesitate when I say that Firehouse is most beautiful when it is full of people laughing, sharing and passing platters of food and bottles of wine. Our family style dinners help bring people together and create a sense of intimacy with those next to us. And this is the bottom line at Firehouse. This is why we do it.
As always, we hope to see you soon.
Matthew
Parties and Special Events
Steven Gardner, Firehouse Events Coordinator
503-789-7953